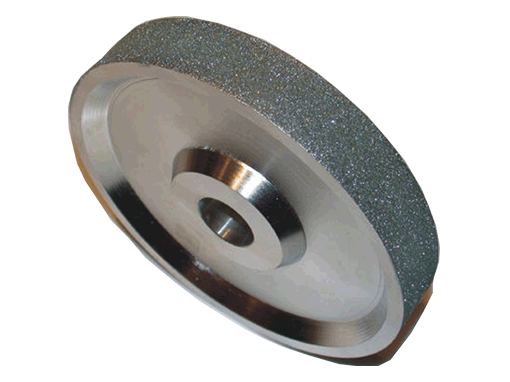 Diamond and C.B.N Electroplated Tooling:
Electroplated tools have a single layer of abrasive (Diamond or C.B.N.) which has been secured in place by a hard nickel plating to approximately 50% of the abrasive's height. Because of this high exposure of the abrasive, electroplated tools are extremely fast cutting, and can be used on a wide variety of materials:
Diamond Plated Tools are for :
Carbide, Friction Material, Marble, Ceramics, FRP, Plastic, Carbon, Glass, Softstone, Composites, Graphite, Fiberglass, Graphite/Epoxy
Learn More
Diamond and C.B.N Grinding Pins:
Electroplated grinding pins are ideal for jig and internal grinding applications. Available in both fine and coarse mesh sizes. Can be used wet or dry, but use of coolant will extend tool life and deliver superior surface finishes.
Available with a 1/8″, ¼", or 3/8″ shank.
Learn More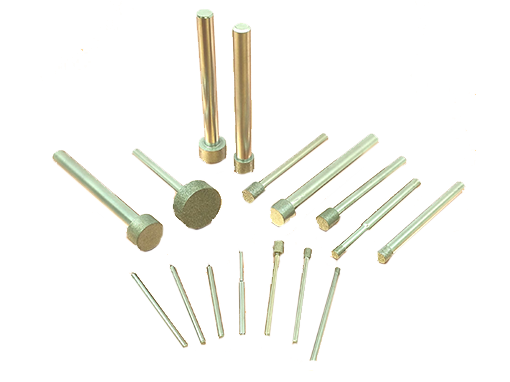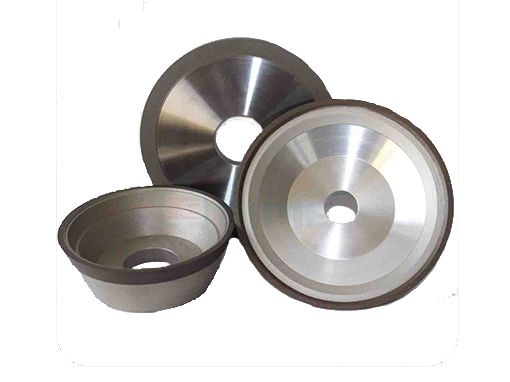 Resin Bonded Diamond and C.B.N Grinding Wheels:
Fast and free cutting, these wheels deliver high material removal rates with less damage to the workpiece.
The added advantages of long wheel life, ability to grind wet or dry and superior finishes, makes the resin bonded diamond and CBN grinding wheel the best choice for precise grinding and finishing.
Diamond Resin Bonded Wheels are for:
Carbide (cutting and milling tools, dies), Glass, Ceramics (Silicon Nitride, Porcelain, Aluminum Oxide, Silicon Carbide)
CBN Resin Bonded Wheels are for:
Hardened Tool Steels (cutting tools, dies, shears, knives, saw blades), Alloy Steels (gears, valve stems, drive shafts), Superalloys (vanes, blades, aerospace applications), Stainless Steel, Cast Iron
Learn More
Diamond Dressing Tools:
Single point dressers are used for dressing straight wheels on surface, cylindrical and centerless grinders.
Multi-point dressers are designed to dress very wide wheels and are available in a variety of configurations, including multiple layers.
For best performance dressers should be mounted at a 15 degree angle in the direction of wheel rotation, be used with coolant and tool should be rotated frequently. Impregnated tools are used to dress cylindrical, centerless, surface and general purpose grinding wheels.
Learn More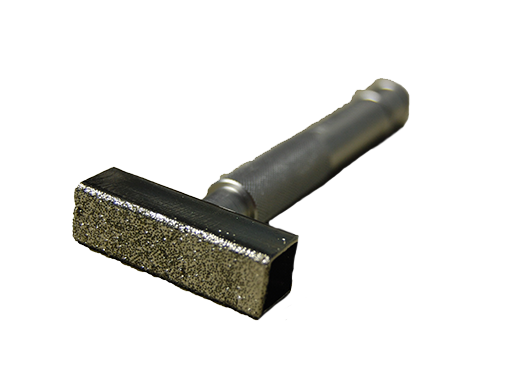 Other Super Abrasives
A wide range of shapes, sizes and material available for all products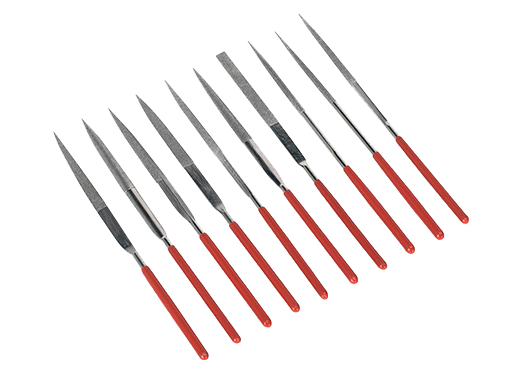 Diamond Needle Files & Diamond Lapping Compounds:
Available in a variety of shapes and sizes, needle files provide fast removal of hard surface scale left by EDM.
For use on carbide, hardened and nitrated steel, mold and dies, punches, glass, ceramics, graphite, semi precious stone etc.
Compounds:
Fast stock removal and super fine finishes are achieved in less time, for all of your hand or machine lapping of tool steels, carbide and ceramic applications. Packaged in 6 or 18 gram syringes with your choice of water or oil base.
Learn More
Any Questions? Let Us Know:
Different Products Available!
Abrasive Supply & Services Inc.
Distributors for products used in sanding, grinding, polishing, cutting, finishing and deburring operations. We are your abrasive experts.